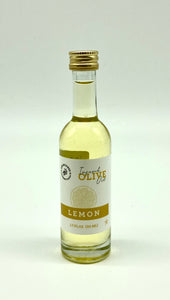 One of our most versatile flavors!
Our Delavignes Lemon Infused Olive Oil is truly one of our most versatile infusions.
Makes a superb salad dressing-with or without balsamic!
Marinate or baste on grilled chicken
Drizzle over shrimp or any seafood
Toss with your favorite grilled or fresh veggies before serving
Give your sandwiches some pizazz!
Lemon Infused Olive Oil pairs well with our White Balsamic Vinegar: try them together in Salad dressings, German potato salads, and coleslaws!