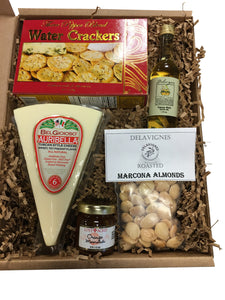 Send the gift of the perfect cheese plate to your family and friends!
This great gift box contains: 8oz. Belgioioso Auribella Cheese, our Delavignes Tuscan Bread Dipping Oil, Spanish Marcona Almonds, Lost Acres Jam/Jelly and a box of Water Crackers.
Perfect for a relaxed evening at home when paired with a glass of Chardonnay or your favorite beer!