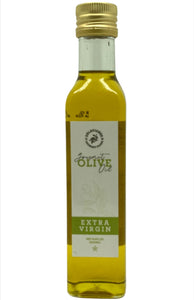 Our Delavignes line of olive oils represent the superior quality and delicious flavors that we expect in fine foods.
Try our first cold pressed Extra Virgin Olive Oil.
With it's mild peppery taste and smooth texture, it is a versatile oil that can be used for all your cooking needs.