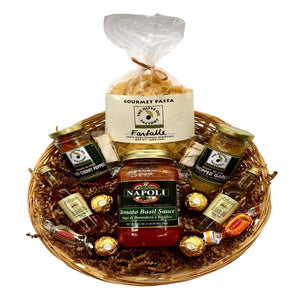 Great Basket to send to your friends or family to let them know you're thinking of them! Includes everything needed for a traditional Italian dinner including Pasta, Sauce, Red Peppers, Chopped Garlic, Ferrero Roche Candy & Torrone.
*If any item is out of stock, product will be replaced with an item of equal or greater value.
**Contents may differ from those pictured.